Despite being painted together, I intended for each to stand alone, representing unspoken words. Intentionally cutting of the written conversation and disguising letters, reminding the viewer to not leave things unsaid.
6" x 6"  Mixed Media, acrylic, oil pastel, ink, wax pastel on canvas, framed
$50 (ea.) contact artist to purchase.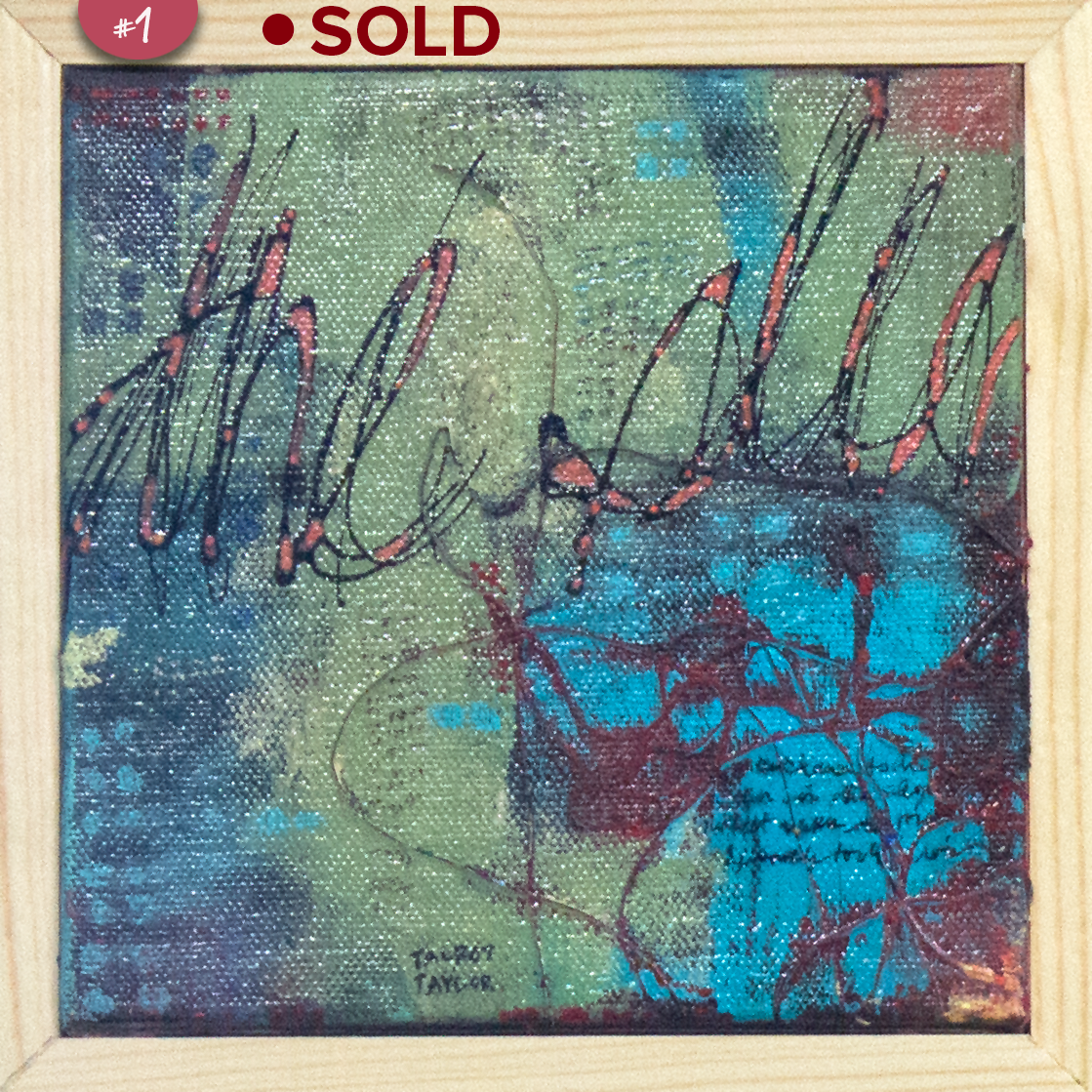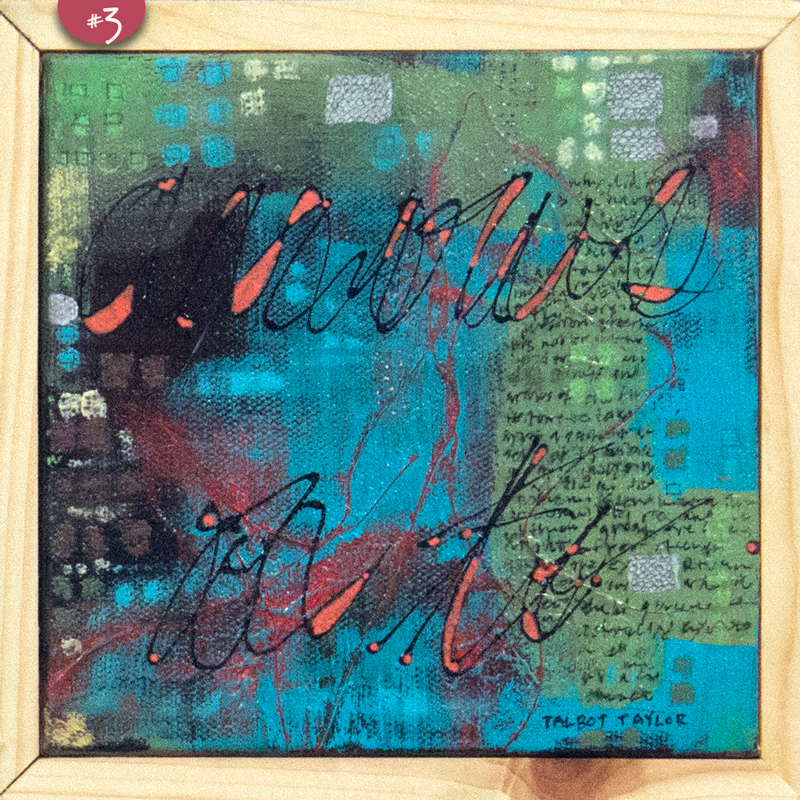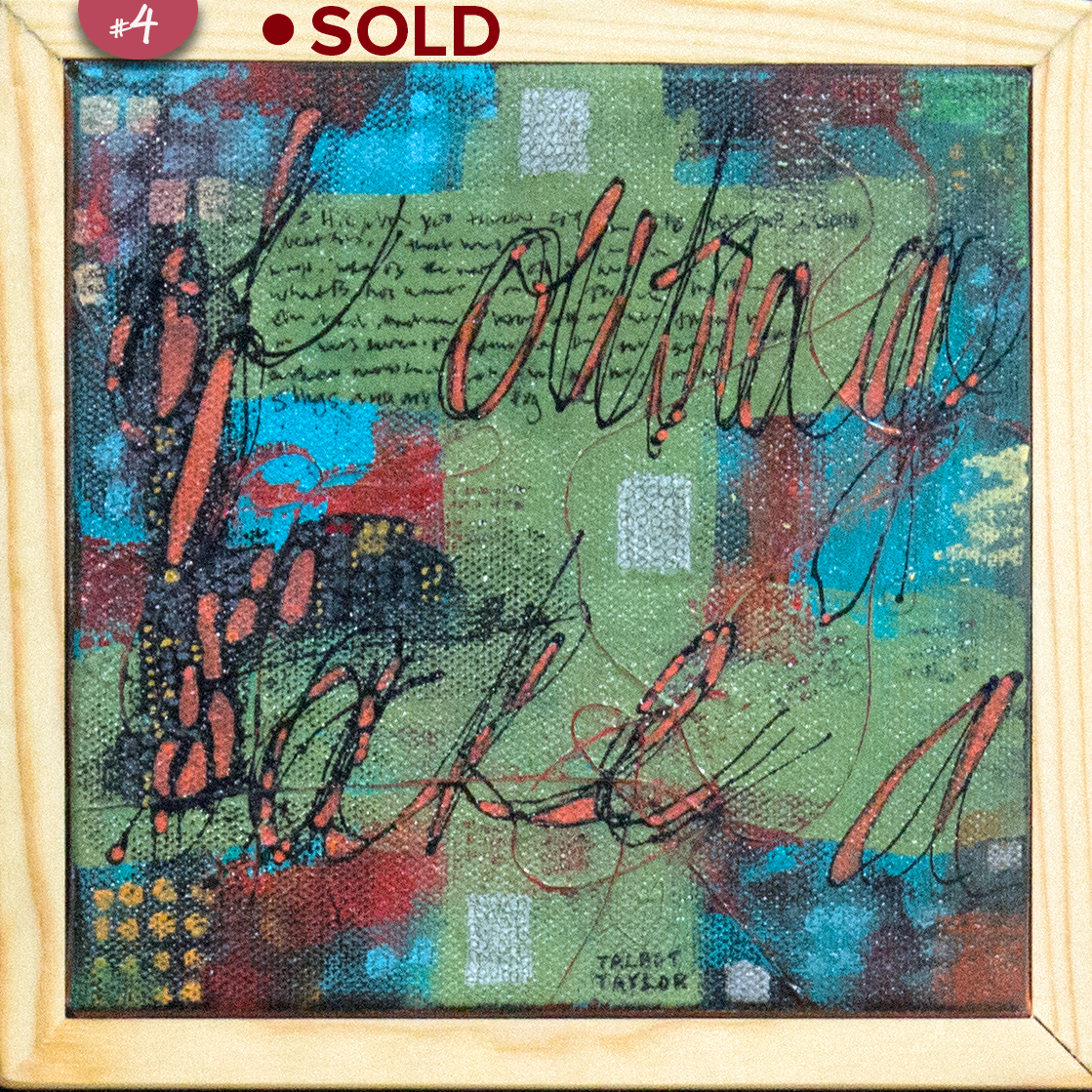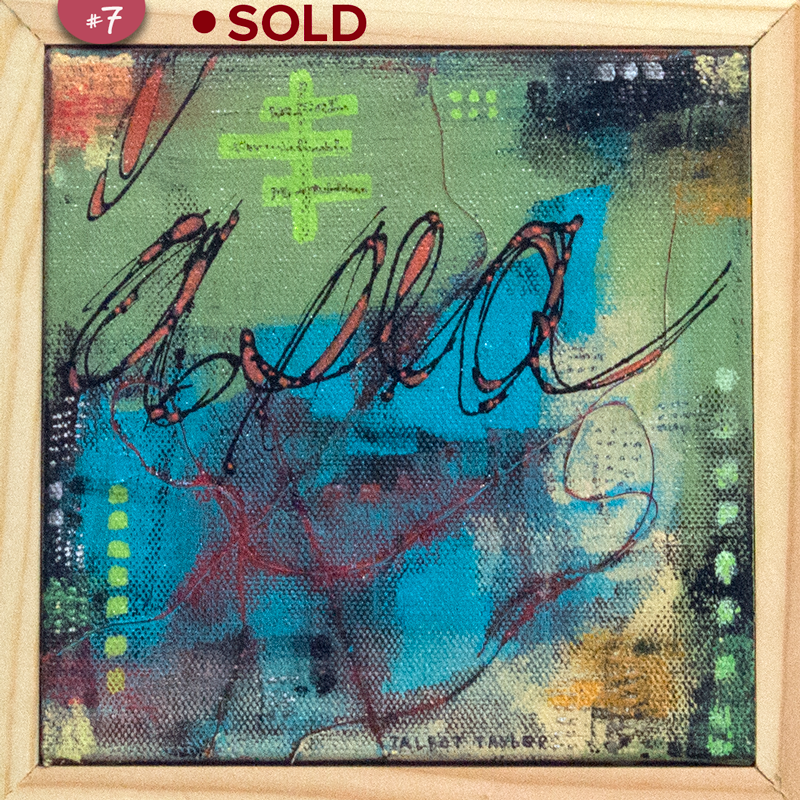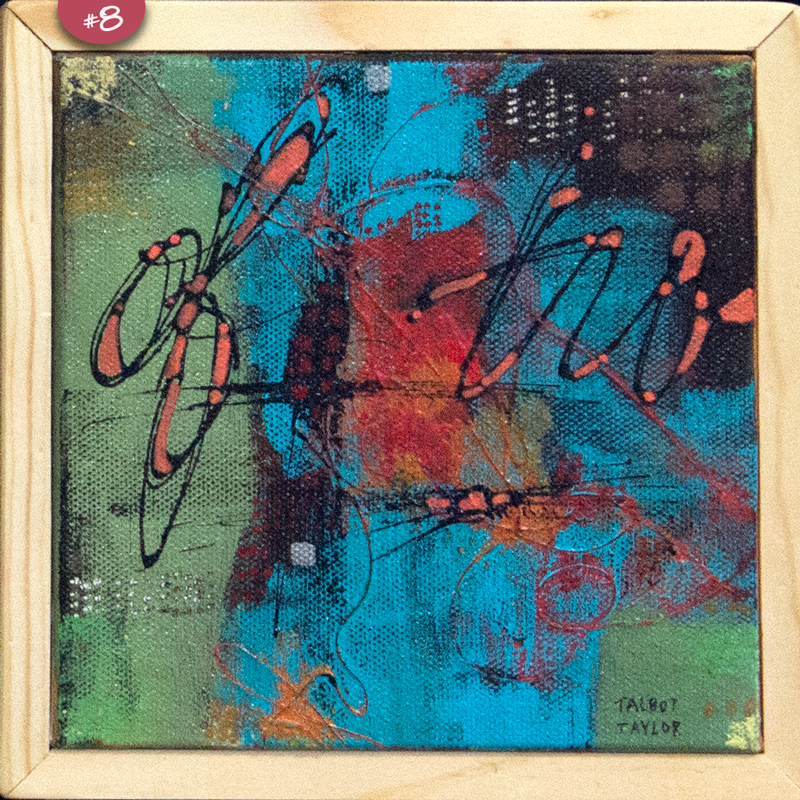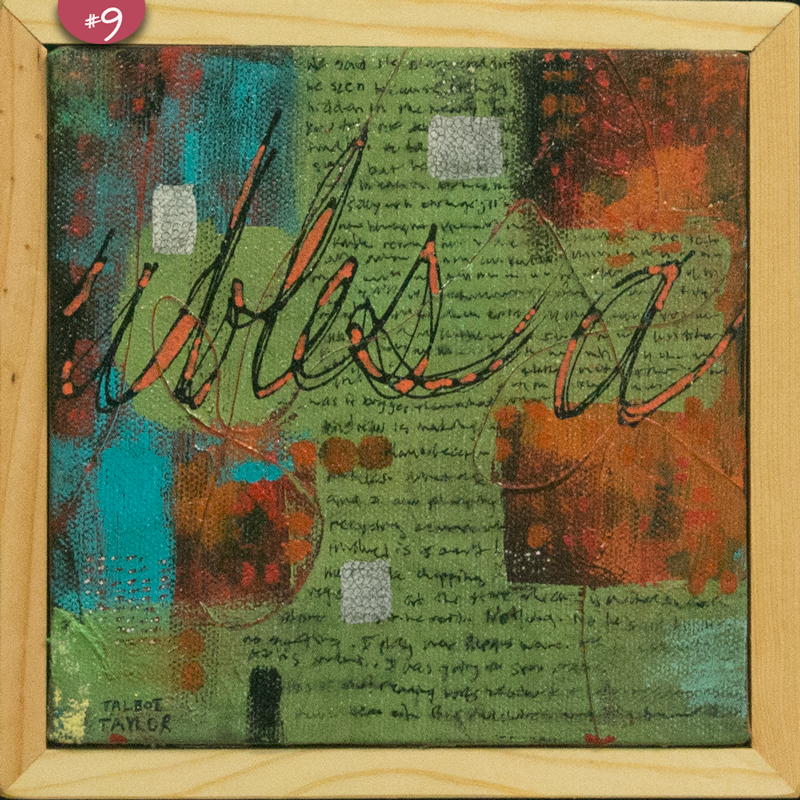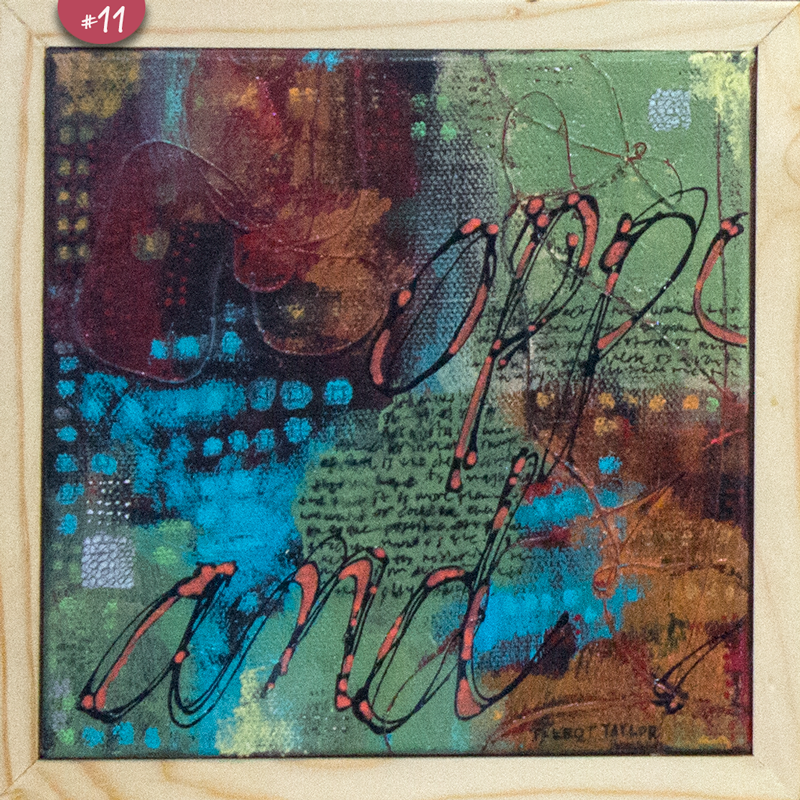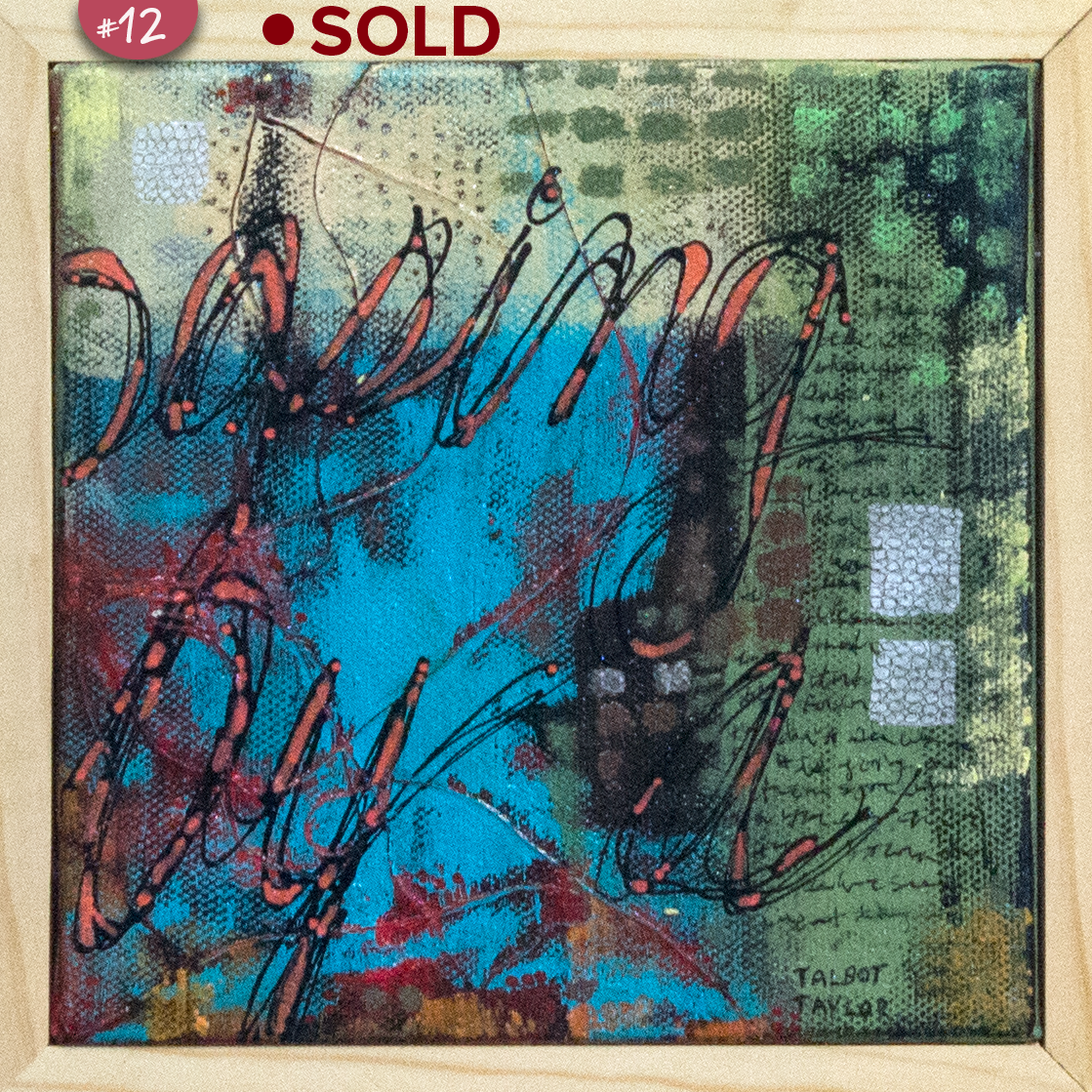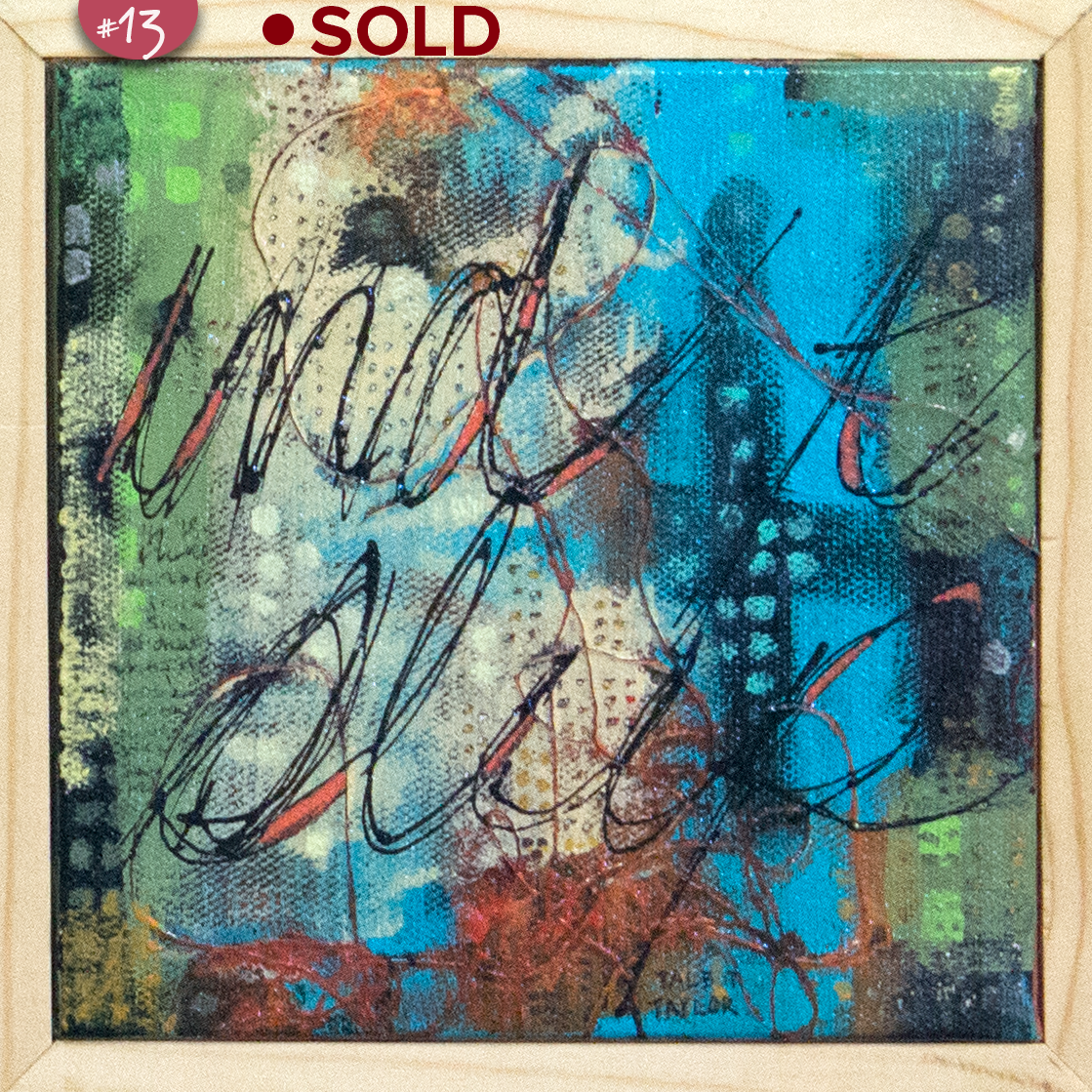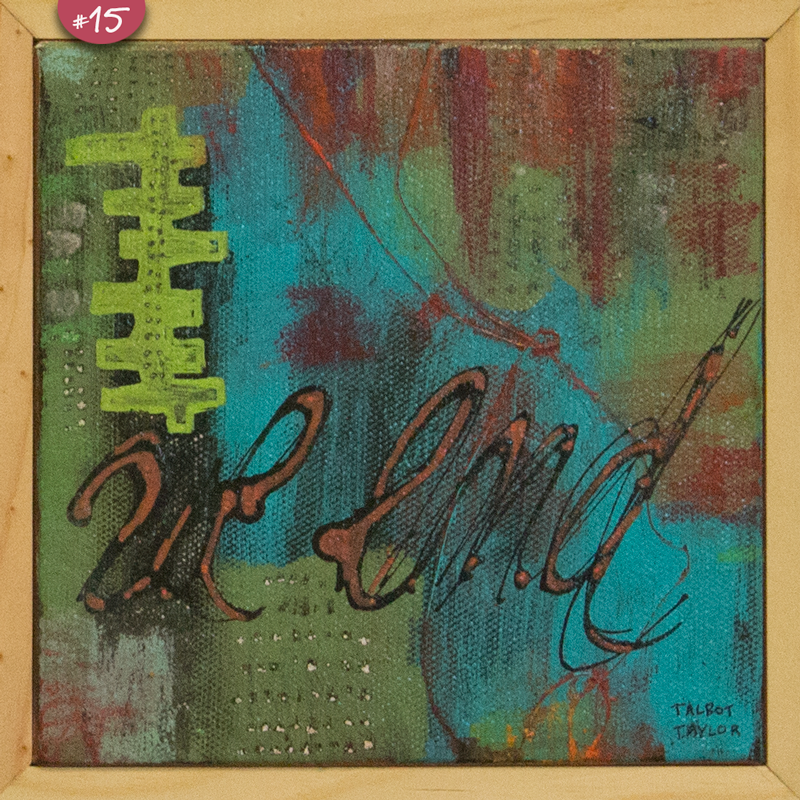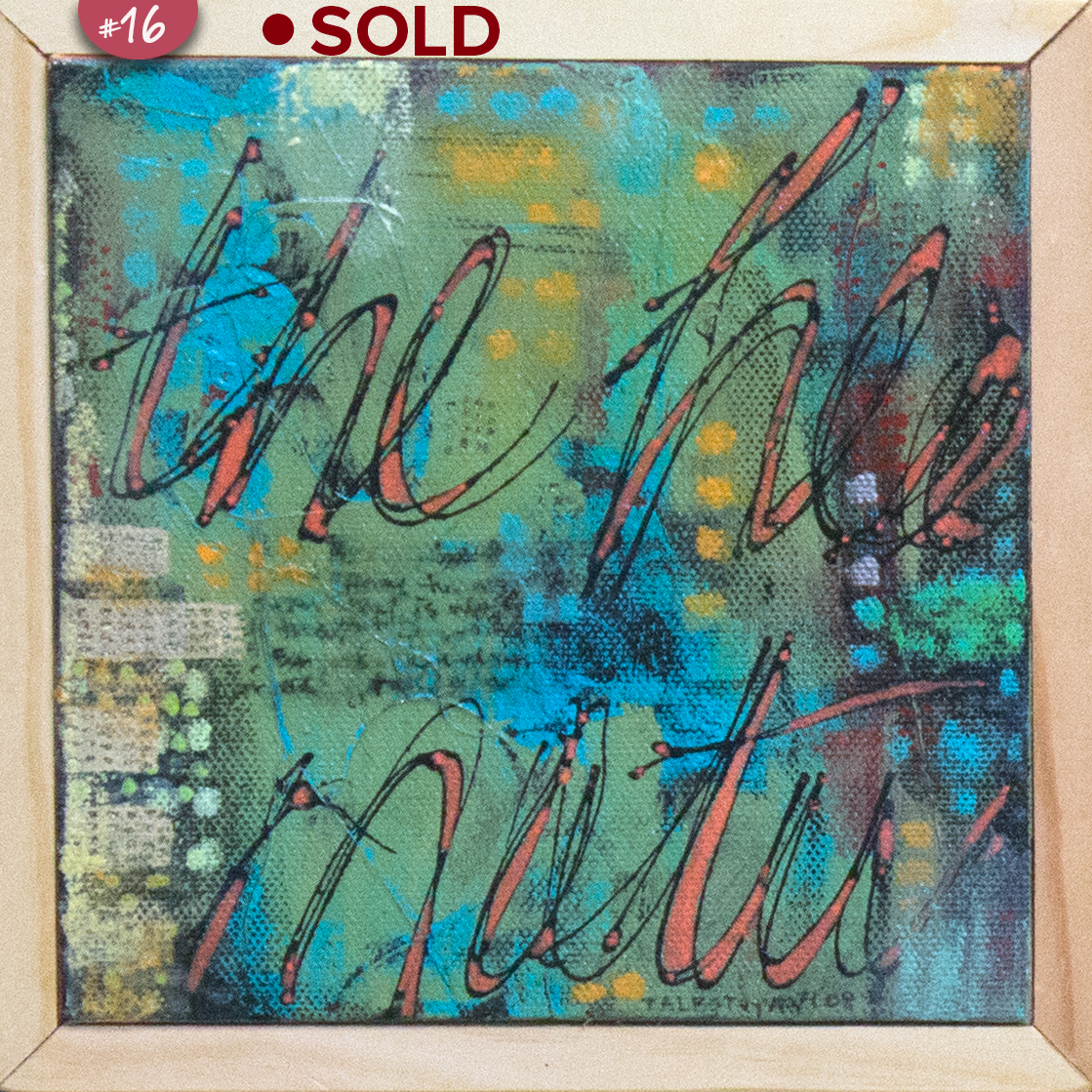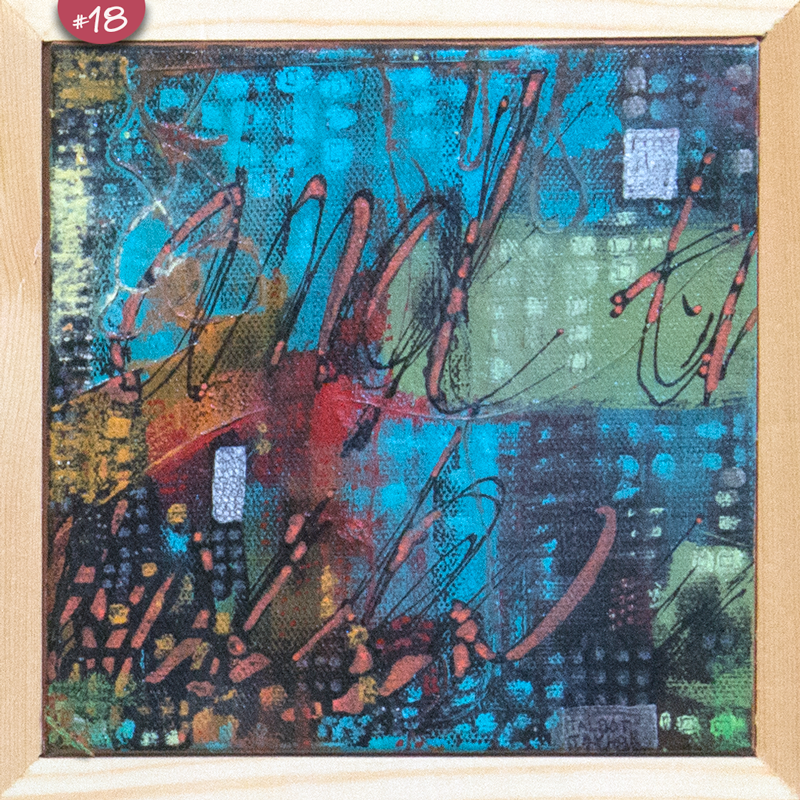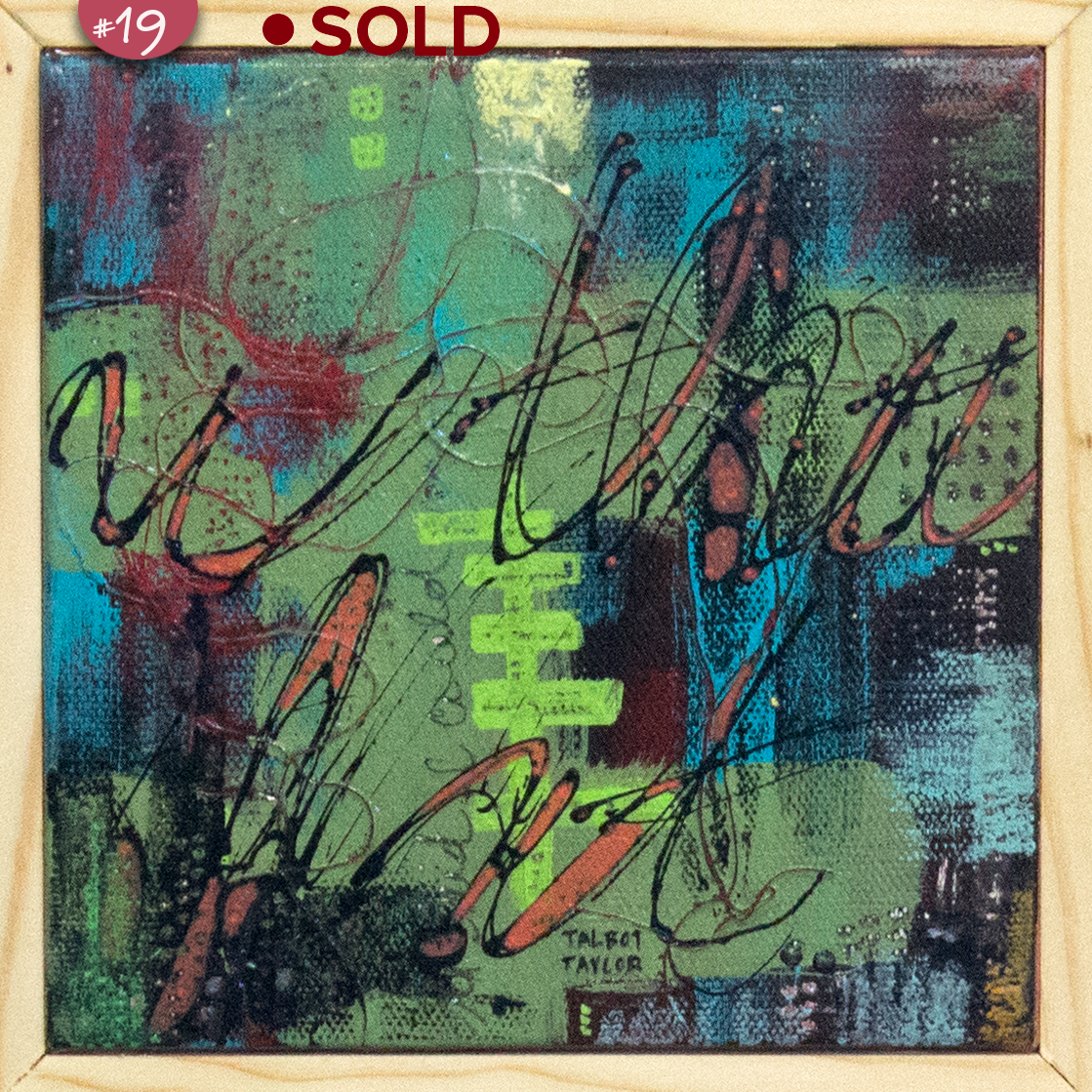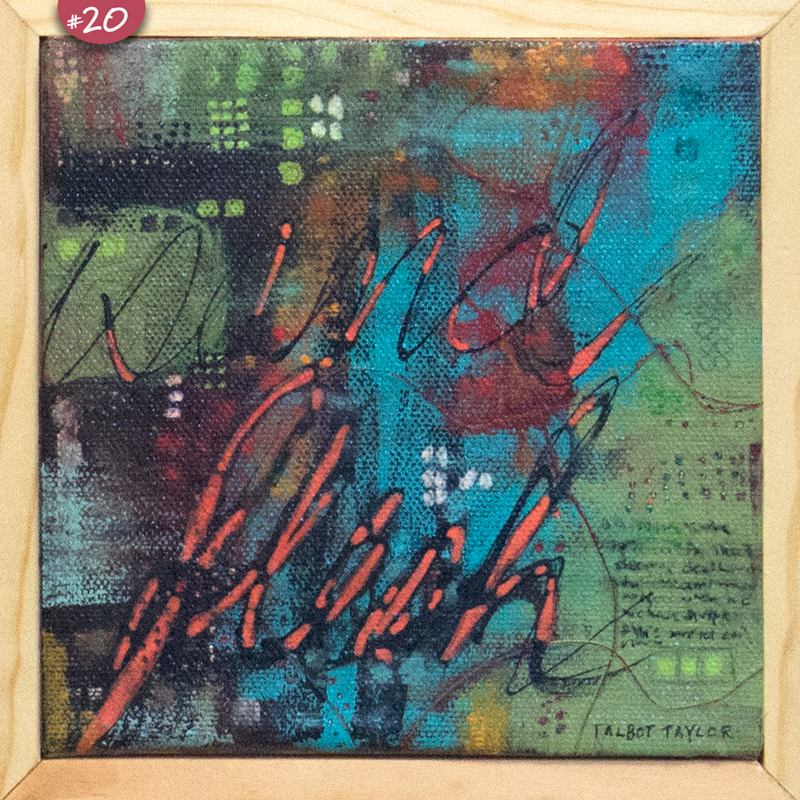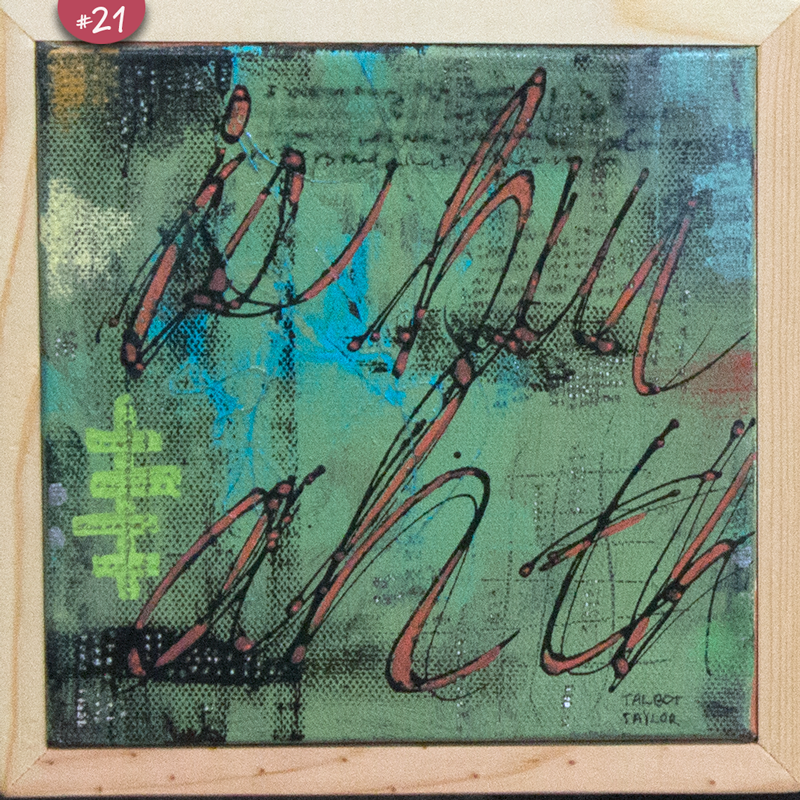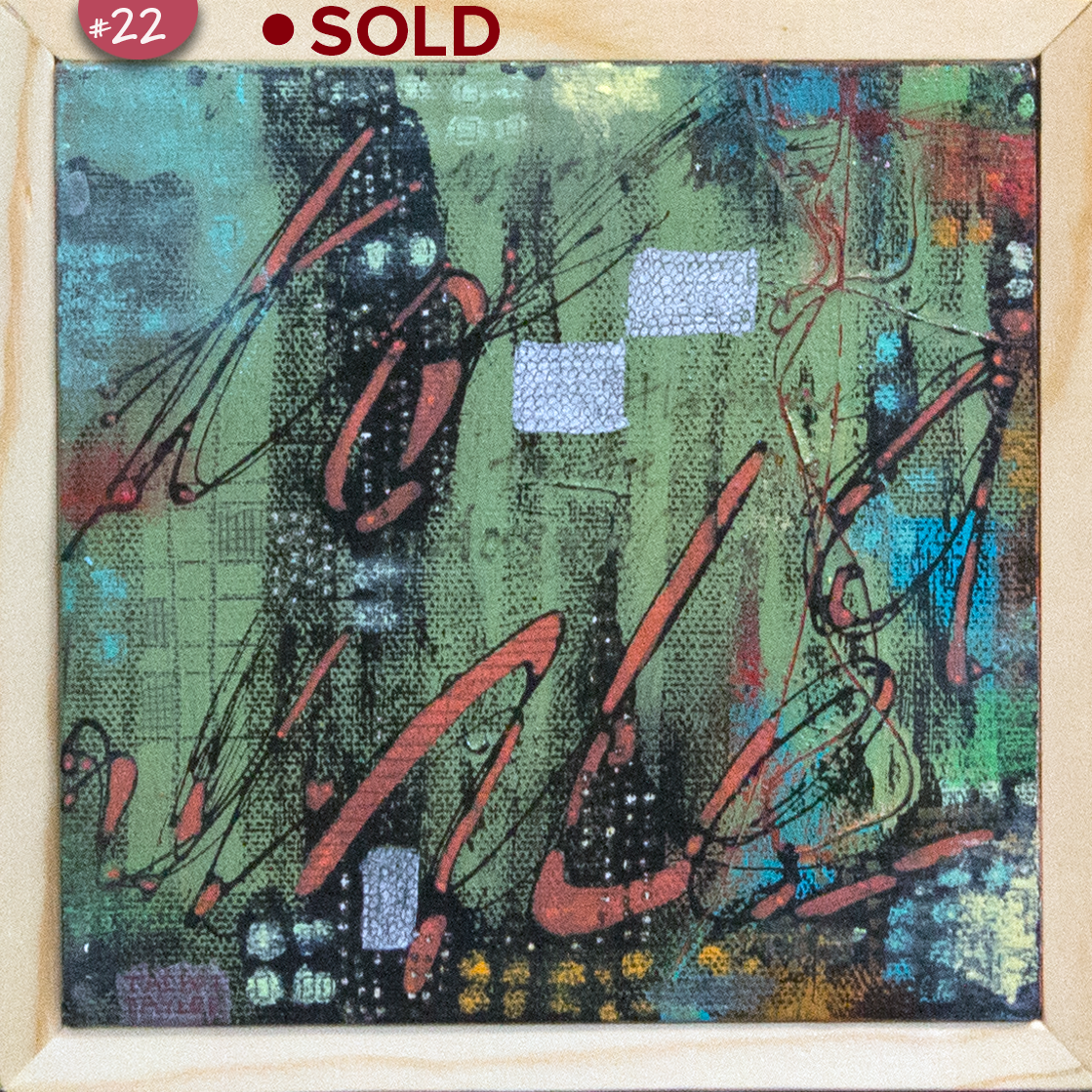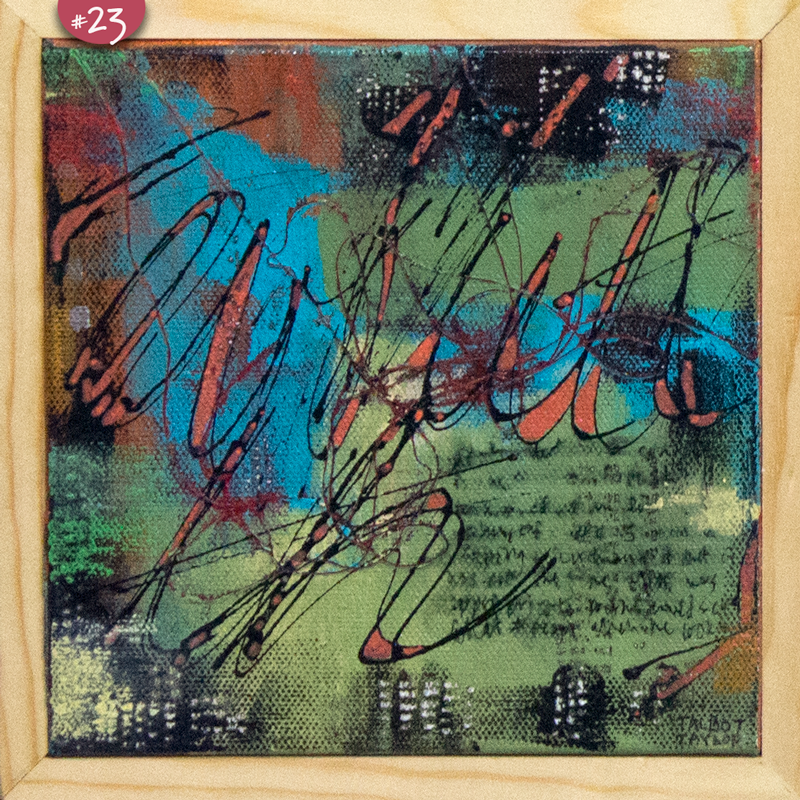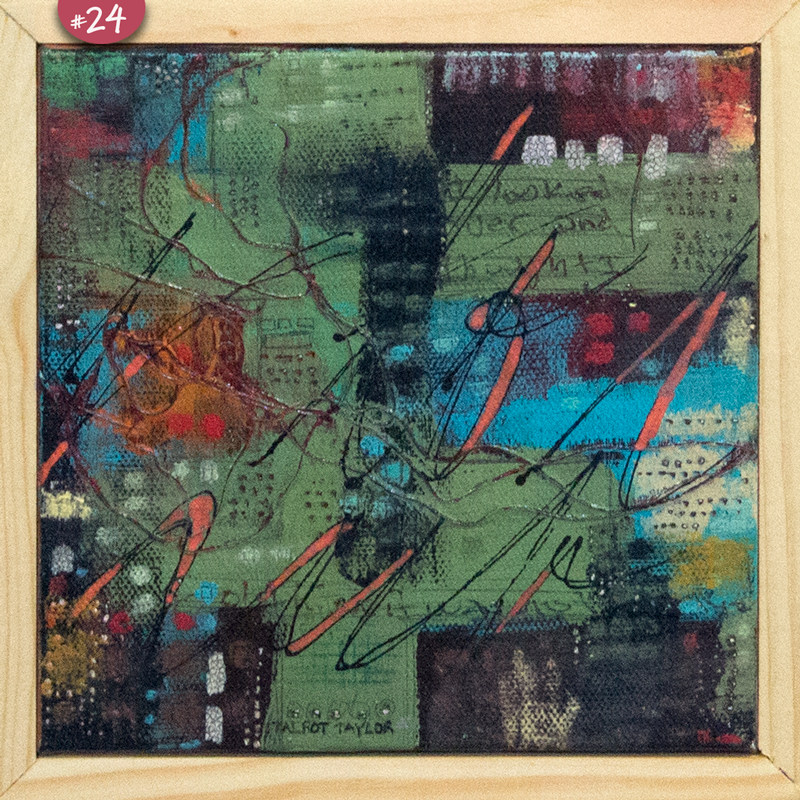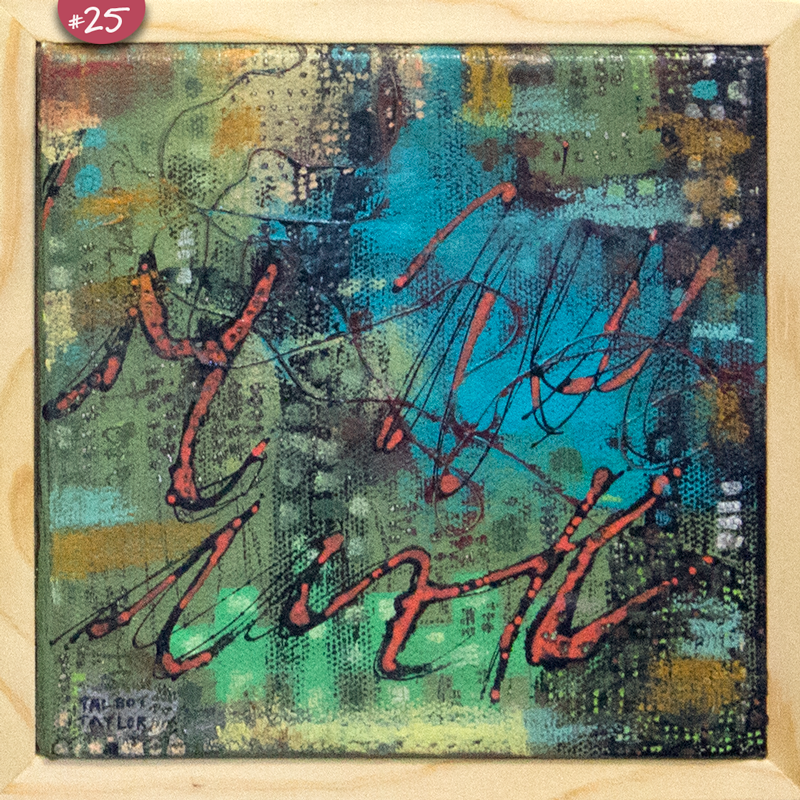 *The original full text is an excerpt from HAMLET that I had to memorize in high school. I still can recite it but can't even remember my husband's cell phone number. Go figure
.